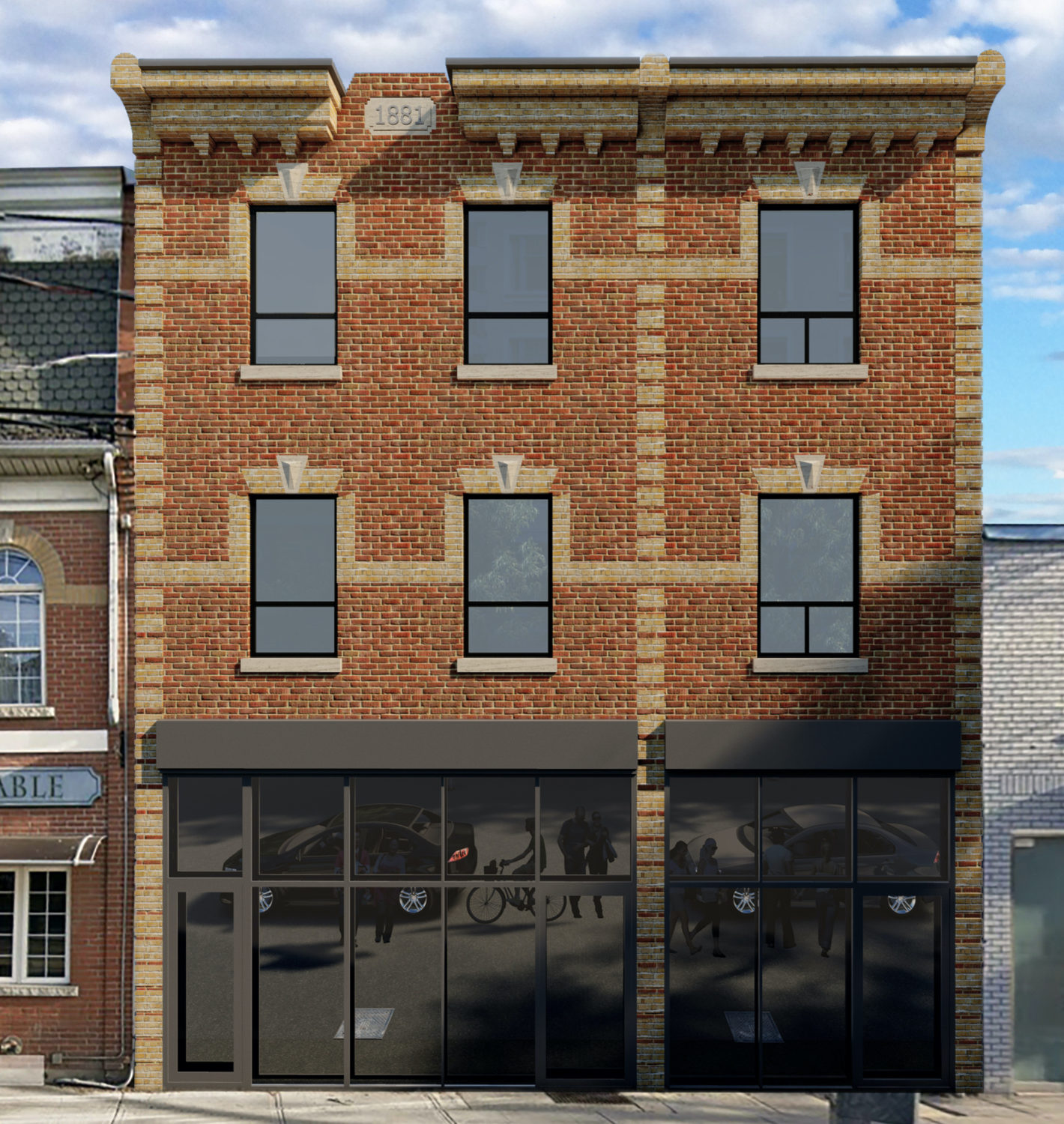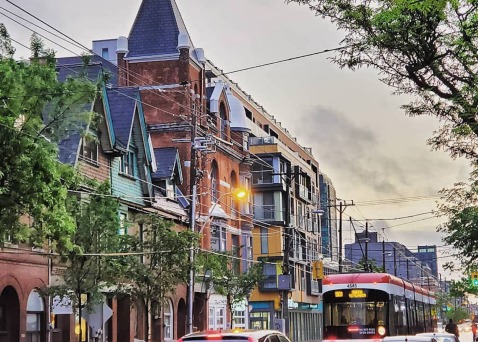 The Queen's Griffen
Completed in 1881, the three-storey Italianate brick building at 1320 Queen Street West has reinvented itself as often as the neighbourhood. The block began its life as Gardiner Fire Hall No. 6, and later became a seat of local government, a church, and most lately an award-winning French restaurant with residences above. A three-alarm fire in 2019 caused damage to the structure and forced the closure of the restaurant.
Monde Development Group will bring new life to the 1320 block by carefully restoring its beautiful red and yellow-brick façade and modernizing the building to house a retail space and four large boutique residences.
A groundbreaking design by international award-winner Sam Tehranchi will see the main building restored, an extended ground floor built off the back, and the creation of a second three-storey tower on the laneway. In total, four luxury rental residences of 700-1,300 square feet along with an ample commercial space will be formed in the complex, with residents having access to a shared private courtyard.
The building has survived both the trials of time and a recent trying time, and it's ready to re-emerge from its ashes and become something beautiful again.
The suites in the 1881 North Block feature the best of modern living married to rich history, with beautiful distressed hardwood flooring, exposed iron steps and restored original brickwork, and hand-crafted leaded window details. Sleek European kitchens and spacious living areas are the word of the day. Experience loft-style living with amazing 14' ceilings.
The 2021 South Block brings modernity and a bright vision of the future to the building; suites feature the same high ceilings found in the North, but with clean gallery-inspired lines and comfortable modernism as the design thrust.
The North Block
The idea behind design in the North Block (new construction) is to bring the aesthetic of the South Block into impact with modern visions of futurism. Gallery-style spaces showcase eclectic, mid-century modern style furnishings, placing greater emphasis on the brightness and clean lines of natural light.
Brick and steel are still present, but more in the sense of their texture than their original colours and weighty presence. Wood is present in lighter tones to warm the spaces naturally.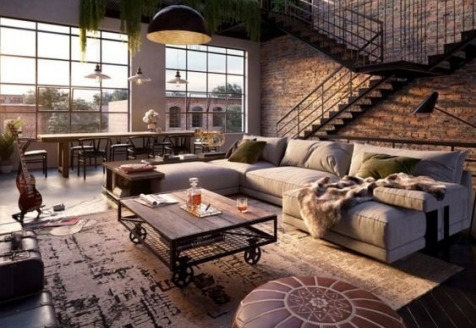 The South Block
The idea behind design in the South Block (the original 1881 block) is to respect the heritage of the building while introducing more modern touches and conveniences.
Interior and furnishing follow steampunk and belle-epoque lines, with more traditional pieces and a celebration of brick, structural steel and wrought iron, and aged wood. The interiors are darker, warmer, and have an antique feel of modernism in keeping with the building's continual rebirth and 1880s roots.