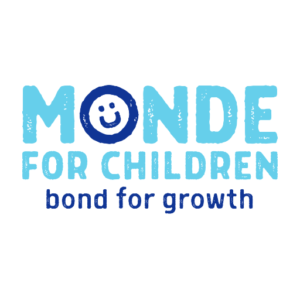 Purpose
Monde 4 Children is our charity initiative, it has been important to all of us here. Part of Monde's direction is to dedicate a certain percentage of our profits to charitable endeavours. To that end, we have formed "Monde for Children" to help identify and fund causes related to the improvement of health, education, and opportunity for disadvantaged youth worldwide. Funds from the sales of units in Mondria 1 have been earmarked for the seed of this organization to begin giving back to the community in ways that will have long-term and lasting impacts.
Vision
We are dedicated to improving education, health and opportunity for disadvantaged youth worldwide. Our goal  is not just to donate money but help fund resources and make an impact in any way we can.
Monde Families
Our current initiative is to educate and support children from a number of less fortunate families. We provide them schooling, transport and a monthly allowance to spend on luxuries like Ice Cream. Currently, we have two lovely families in our program, and we believe their stories need to be shared
Nazir
Nazir's family is a big, boisterous family who pool their resources together to raise their children.  Nazir himself has passed away due to unfortunate complications during a transplant operation, and his elder brother has gone missing.  The responsibility to raise and care for the entire extended family now rests on Nazir's youngest brother, who  is struggling to keep up.  Monde 4 Children has provided monthly necessities and medicine for the family; Monde has been committed to this over the past year and remains so into the future.
Sometimes even the best and most successful of us go through tough times.  It's the helping hand and support of others that gets us through.  We extend a hand to all of Nazir's children, nieces, and nephews, making sure that they get the start in life that every child deserves: full bellies, laughter, love, and education.  We hope to keep their dreams alive.
Liaqath
In order to help his family as it grows, Liaquath started a small farm.  M4C have provided cattle and buffalo to Liaquath, so that his farm can prosper; his business is growing , and we hope to continue to support him.
At Monde For Children, we firmly believe in the old saying – "if you give a man a fish, he eats for a day; if you teach him to fish, he'll never go hungry."  Helping small family businesses grow provides not only the best start for children, it provides a valuable example: hard work and dedication are the foundations for success in every part of life.
Alina is 6 years old and studying in Kindergarden
Hina is 6 years old and studying in the 1st grade
Zainab is 10 years old and studying in the 4th grade
Hamid is 7 years old and studying in the 2nd grade
Annas is 11 years old and studying in the 4th grade
Hammad is 12 years old and studying in the 5th grade
Hamza is 14 years old and is studying in the 9th grade
Zara is 10 years old and studying in the 4th grade
Adnan is 15 years old and studying in the 7th grade
Noreen is 18 years old and is studying in High School
Hadi is 8 years old and studying in the 2nd grade